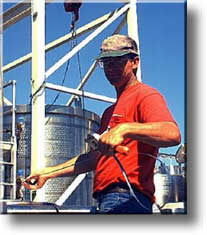 Employee Handbooks
Employee Development
Supervisory Training
Labor Relations
Hiring
Terminations
Performance Appraisals
Workplace Morale
Employee Recognition
Compensation
Benefit Planning
Organizational Development

The Christopher Group brings 20 years of experience in employee management to maximize your investment in your most significant resource – your people.

We advise on issues of compliance with all Federal and State regulations, including OSHA and CalOSHA, and independent oversight organizations, including JCAHO.

We help you develop effective human resource systems to optimize your operation while avoiding legal action.

We write handbooks and review and improve your processes. We can enhance your supervisory effectiveness through customized training. And by working to boost employee morale, we can help you increase productivity and improve quality.

Are you interested in improving the safety of your employees? Click here.