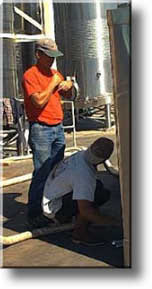 Ergonomic Evaluations
Development of Illness and Injury Prevention Plan
Loss Control Analysis
Risk Management
Safety Training


From individual workstations to major manufacturing lines, The Christopher Group evaluates your organization's approach to safety. We assess equipment and procedures, and recommend changes to keep you in compliance with OSHA regulations. By working with your supervisors and employees, we develop realistic solutions to maximize safety and productivity.